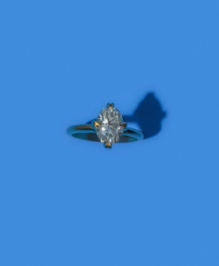 Crafted just
For you
Custom &
bespoke
There's something incredibly special about building your dream ring—knowing that every small detail was intentionally crafted just for you.

And there's nothing we love more than helping bring someone's vision to life. Whether that means slightly tweaking a ring we've already designed or starting completely from scratch, our Custom and Bespoke options give you ownership over something you'll treasure forever.

(Might we add that collaborating with a designer to take an idea that's been living solely in your mind or on your vision board and turning it into a beautiful heirloom you get to wear forever is an experience unlike any other.)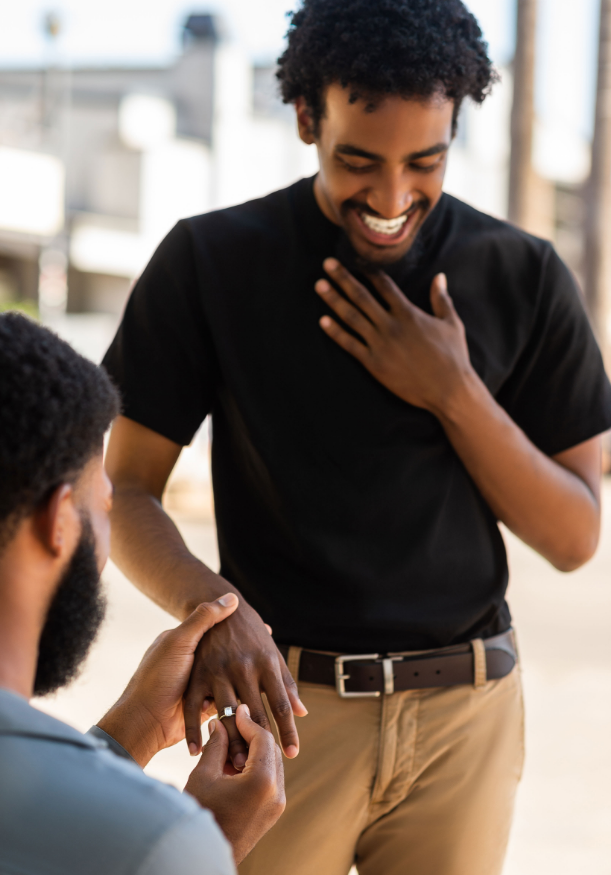 The Differences Between Custom and Bespoke Rings
And how to choose what's right for you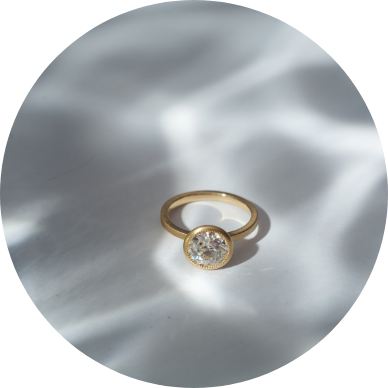 Custom Rings
Custom rings build upon the foundation of a ring or band we already have in our shop. You won't be starting from scratch, but you'll have the ability to tweak and refine your ring until it's everything you want.
Perfect if you...
Love one of our rings but want a small change

Like the idea of leaving your unique mark on your ring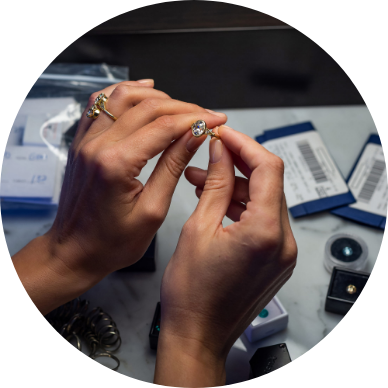 Bespoke Rings
Bespoke rings are completely custom-made. Meaning that every detail, from the stone shape to the band width and everything in between, is built to bring your exact vision to life.
Perfect if you...
Have a vision for your engagement ring but don't see it on our site

Would love to create something one-of-a-kind

Want to experience the entire design process
virtual consults
COMPLIMENTARY
VIRTUAL CONSULTS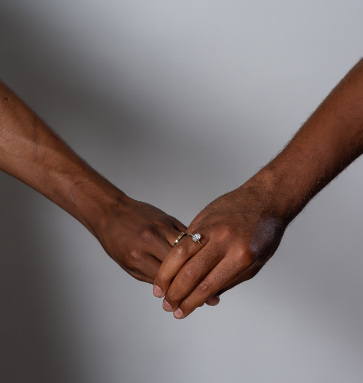 Whichever option you choose, you'll receive a free design consultation to get you started! And if you're not sure which option is right for you, we can talk through that together on your call.
Book your free call
Sometimes all
it takes is a
few tweaks
See a ring that's almost what you want but just needs a little refinement? The Custom route is the way to go! We can accommodate most custom requests (just ask!) but a few of the most common changes can be found below.
Stone shape
Band width
Incorporating mixed metals
Adding a hidden halo
You dream it,
we'll build it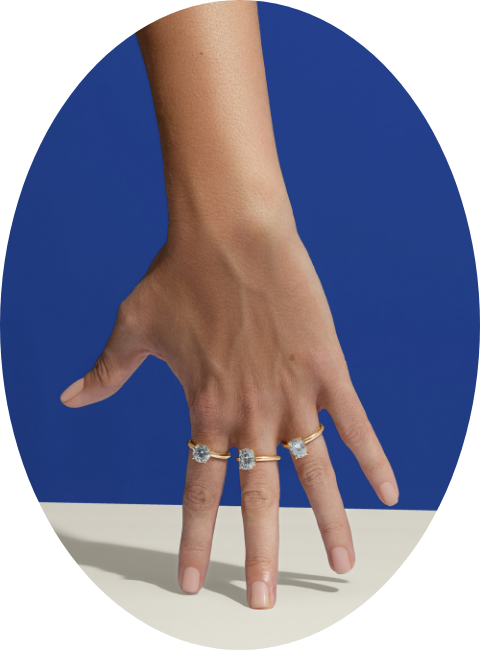 Bespoke Engagement Rings
Have something in mind you can't find anywhere? Or simply want a ring that's everything you've dreamed of and nothing less? Our Bespoke option was made for you.

Together, we'll bring your wildest engagement ring ideas to life. Bespoke rings are completely custom-made, from the band to the stone to the color, nothing is off-limits or too unique (in fact, we encourage you to dream big!).
BOOK A VIRTUAL CONSULT
HOW OUR BESPOKE EXPERIENCE WORKS
We believe the design process should be collaborative from the start. Your ideas and opinions mean everything to us and we want you to feel completely empowered to share them all. Here's what partnering to craft your ring will look like.
Step 1
You'll book your free design consultation or send us an email. This is when we'll dream up possibilities until we get the design concept nailed down.
Step 2
If you need help articulating your ideas, we can build a custom mood board or spend time brainstorming options with you. During this phase, we'll also be totally transparent about whether or not your ideas are realistic (read: durable).
Step 3
Once we've nailed the vision, we'll make a CAD (computer model) of the ring for you to review and provide feedback on or request changes to until it's absolutely everything you envisioned.
Step 4
We'll cast and finish the ring before sending you photos and videos of it for final approval. We suggest having bubbly or your favorite craft beer nearby for a much-deserved celebration!
Need another peek before making your decision?